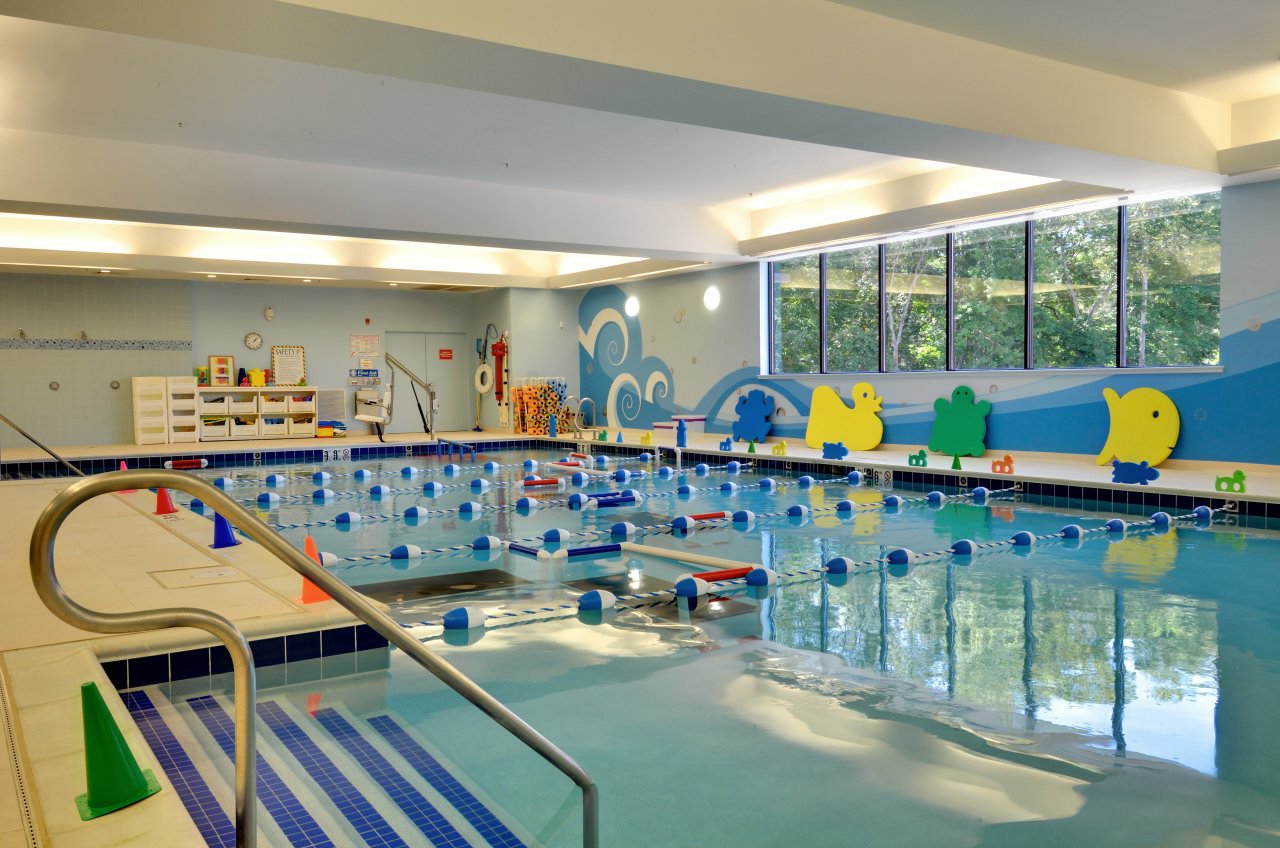 Welcome to the Wonderful World of Little Flippers!
We are a premier state of the art year round Learn to Swim Center specifically designed for infants, toddlers, and children. Our facility is the first of its kind in Massachusetts offering Metro West Boston and Winchester area families the ultimate program for swim instruction and life saving water safety education. Our 9000 sq. ft facility includes a 45,000 gallon warm water pool, a large comfortable glass viewing area, and huge immaculately maintained family friendly changing areas.
Following all CDC Guidelines, we've put extensive protocols in place to keep both our families and staff safe. 
7 Strathmore Rd
Natick, MA 01760
(508) 647-0077
info@littleflippersswim.com
Our Natick Facility Virtual Tour
Swim Year Round!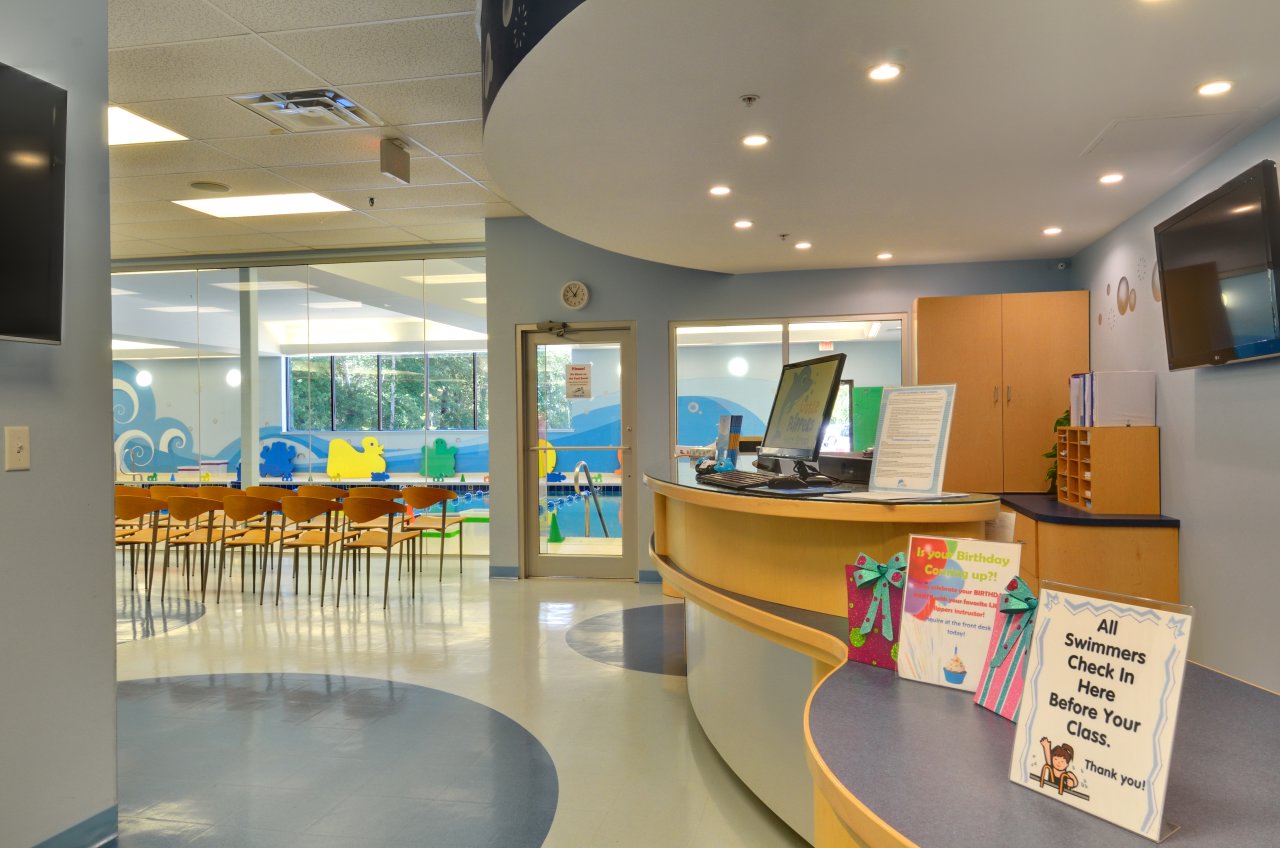 Our unique facility has an innovative and customized design for teaching kids and making families welcome. The pool environment was designed for comfort and learning. The pool mechanicals are state of the art ensuring that our water quality is ultra clean.
Pool Designed specifically for LEARN TO SWIM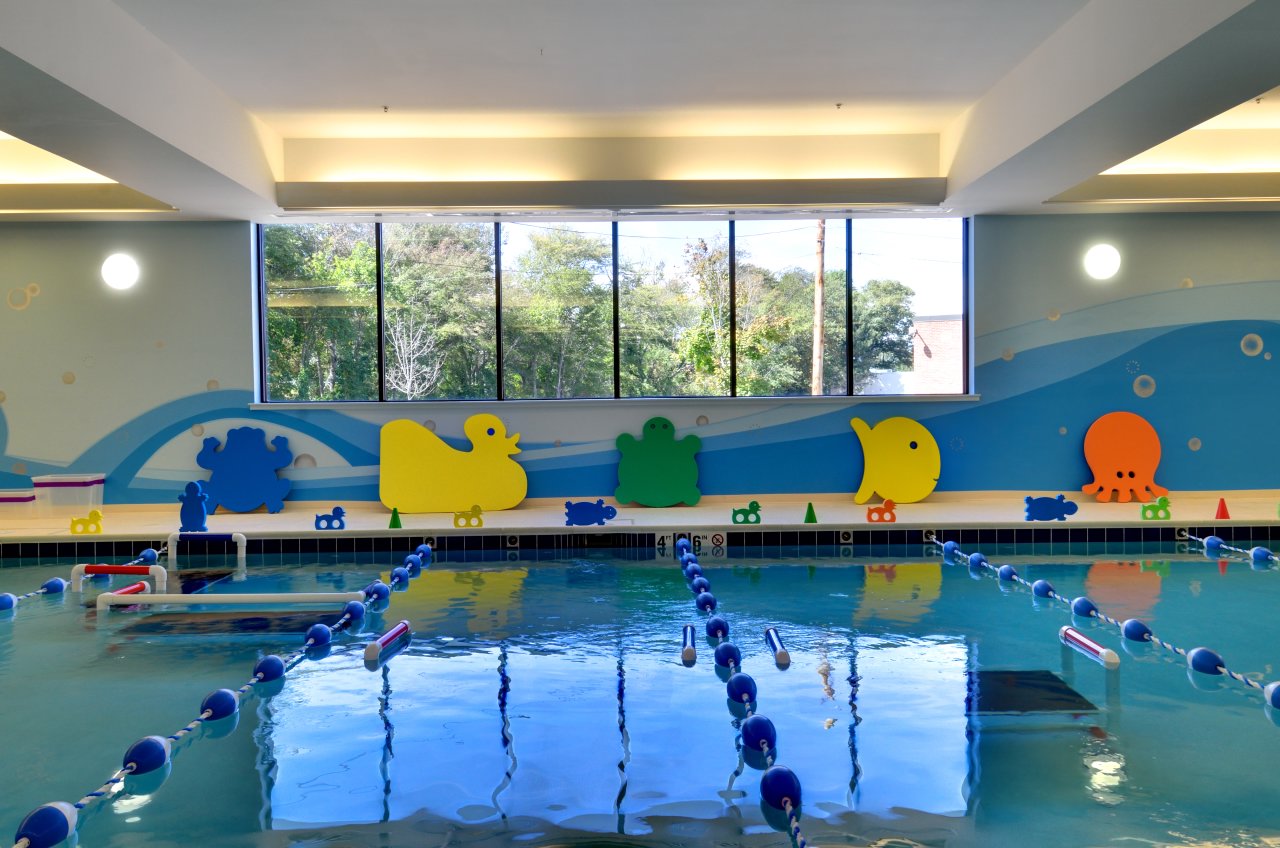 Size is perfect for learning- comfortable depth and teaching islands
Easy Step access for pool entry
Non slip LIFEFLOOR pool deck- soft for little feet
Pool Designed for best in comfort, health, and safety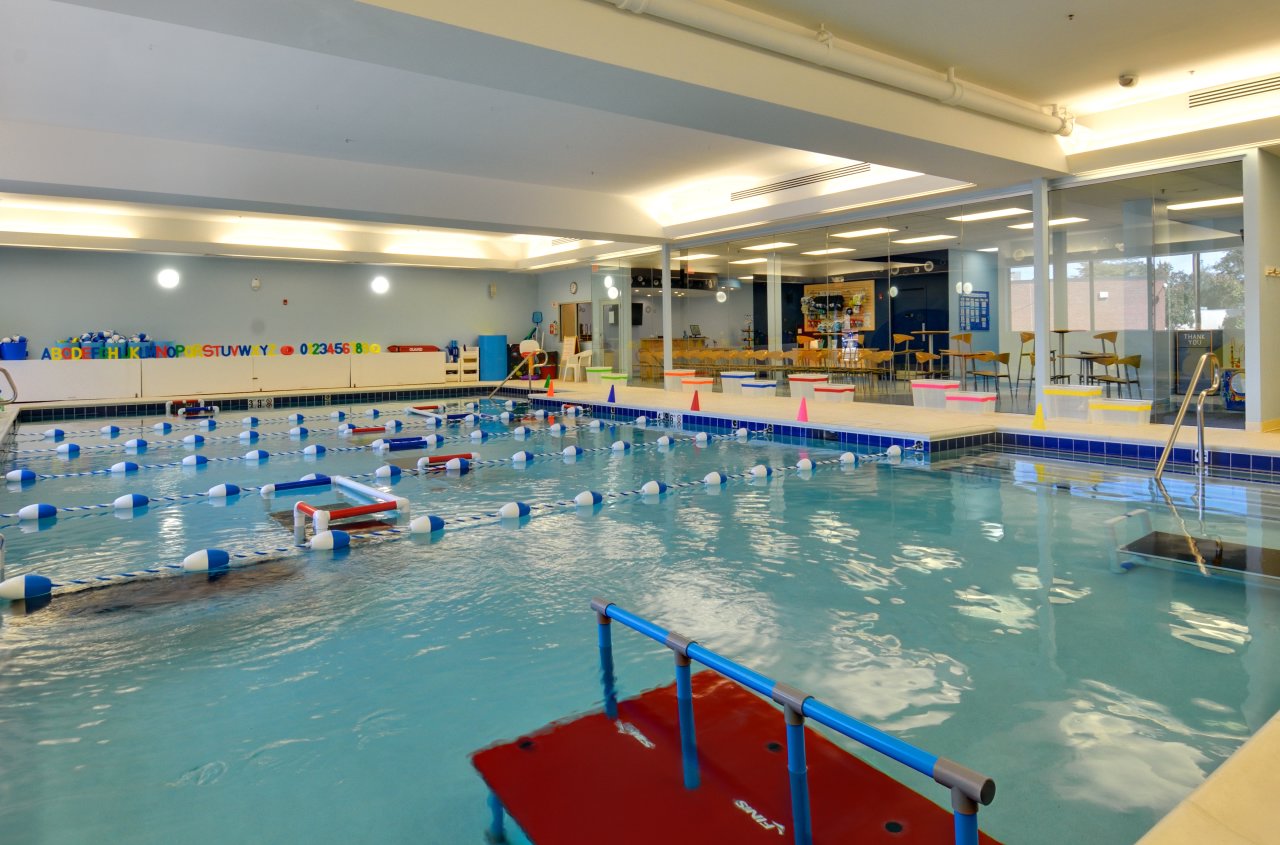 Water temperature is warm- 88 degrees
Air temperature is warm- 90 degrees No shivering here!
Superior Air quality- continuously monitored
About our Water Quality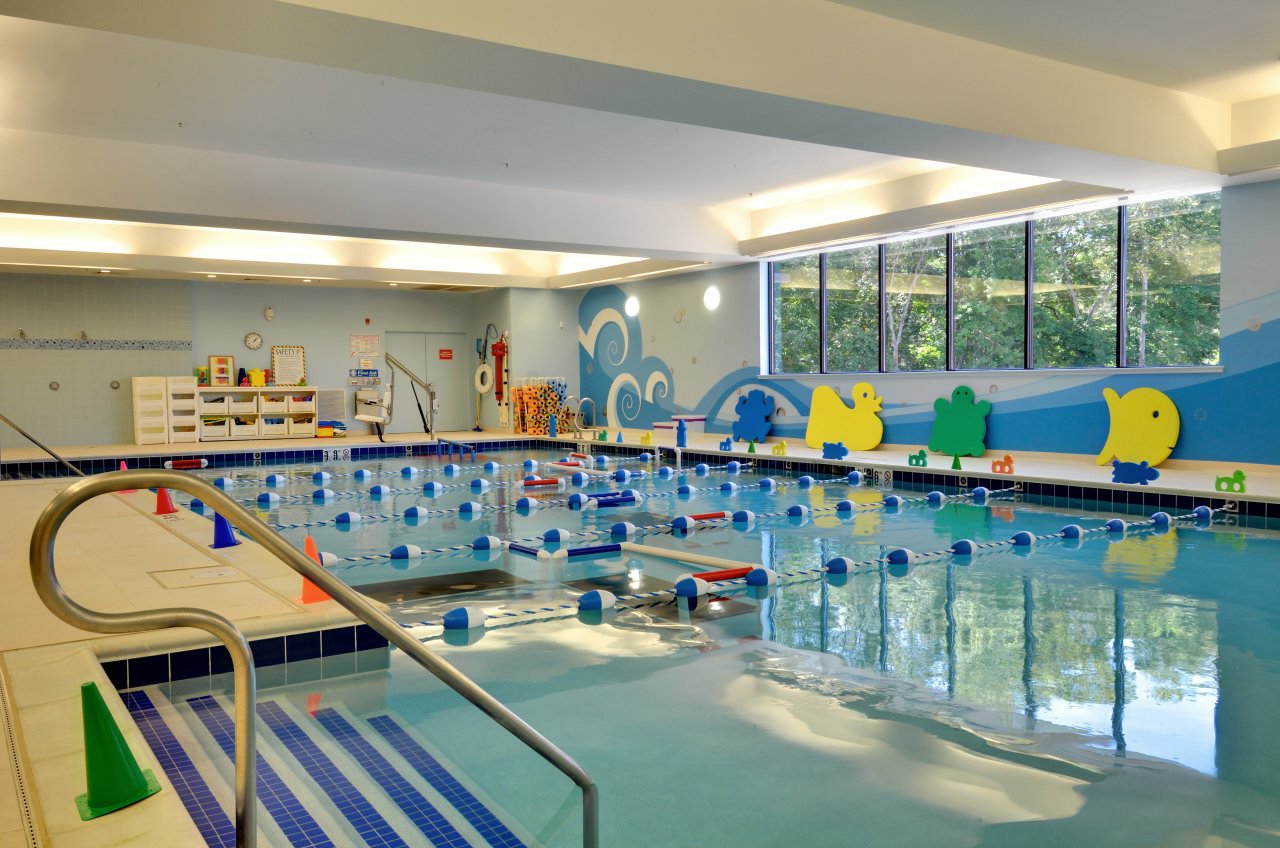 ULTRA CLEAN WATER-crystal clear
State of the Art UV Sanitized
High Water turnover rate- far exceeding the Health Standard Code
Computer Controllers for continuous and accurate monitoring and maintenance
Viewing Area clean, comfortable, and family friendly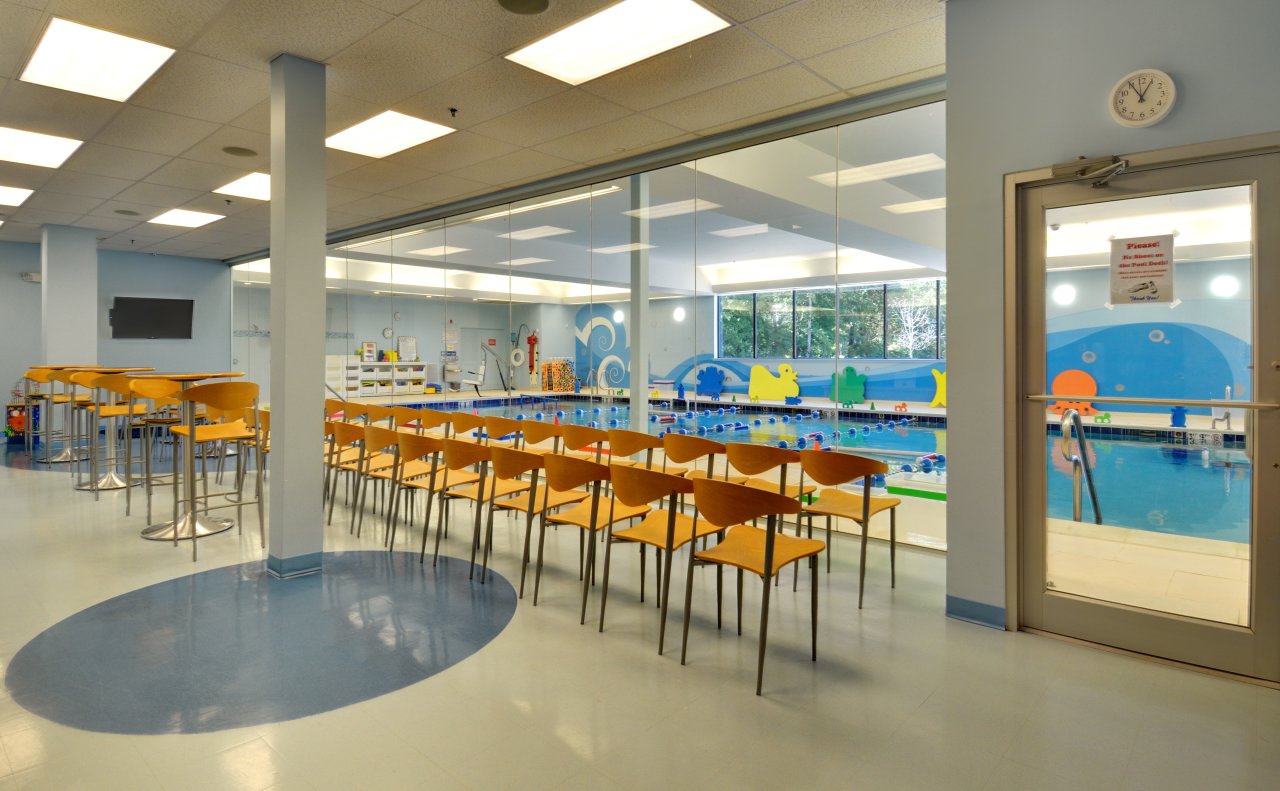 10 foot glass wall enable a good view of ongoing classes throughout the viewing area
Comfortable chairs, tables, and free Wi-Fi internet access
Children's area with TV and toys for the siblings
Changing areas are family friendly with changing tables, restroom facilities and cubbies
Lockers for storing personal items
Beautifully decorated Party room for your private use and hosting special events
Our Natick Staff
One of our goals is to develop long term relationships with all of the families who swim with us. To do this we have small class sizes allowing for lots of individual interaction. We also have a DECK SUPERVISOR who is a senior staff member and experienced instructor. The deck supervisor is the "concierge" for both the instructors and parents. The deck supervisor assists instructors with evaluating students and they provide an extra layer of safety as the extra eyes to watch all of the classes. The deck supervisor knows all of the students and can advise parents on progress and address any concerns you may have about your child's class. We have customer service specialists who can assist you with registration, swim gear purchases and any questions about our programs. Thank you for choosing Little Flippers!
Andy Broido – Consulting Flipper & Curriculum Development Specialist
Andy Broido sold her swim school, Quality Swimming, in October 2011 to two of her long time employees and quickly started her swim consulting practice. Andy recently joined Little Flippers Swim School as a part time consultant and is instructor for curriculum development and staff training. She currently splits her time between her business, A Broido consulting and the Swimagine Institute which is a division of 3rd Level Consulting.
Swimming has always been a focal point of Andy Broido's life. At age 12, Andy held her first swim instructor position at Brown Ledge Camp in Malletts Bay, Vermont and has been doing it ever since. She started her 1st swim school in Orange County, California in the 1970's after holding multiple Aquatic Director Positions. In 1985 she moved to Boca Raton, Florida to direct the swim school at the world class facility Mission Bay. She built that school from the beginning until 1991 when Mission Bay closed and the swim school became Quality Swimming. Andy is a former USSSA board member and a long time member of the infant committee. She is also a member of the National Drowning Prevention Alliance, Swim Australia and Safe Kids.
---
Of course, the heart of our swim school is our dynamic professional teaching staff.  They are specifically chosen for their child friendly personalities, maturity and compassion for children.  In addition to their love of children and talent for teaching, they are all certified in Lifeguarding, First Aid, CPR and AED.  Each of our instructors is well trained in the "Four Pillars of Swimming" method and regularly participate in hands on in water trainings and seminars.  They are our Managers, Deck Supervisors, Swim Instructors and Deck Assistants.  Our entire staff is also required to attend regular training workshops and they must pass a NCIS background check.
---
Our Leadership Team