Little Flippers Swim School specializes in swimming instruction using The Four Pillars of Swimming™ progressive curriculum that emphasizes correct technique and life saving water safety education. Developed using guidelines established by The United States Swim School Association, each lesson incorporates appropriate activities that enable children to build character, accept challenges, and develop confidence.
Our goal is to teach all of our students to truly LOVE THE WATER to the point that they could LIVE IN THE WATER. This means feeling free and safe in the water. This means feeling balanced and comfortable in the water. We want them to feel this forever!
We encourage year round participation to develop strong swim and personal water safety skills and to give children the regular opportunity to enjoy physical activity in the water.  Our structured weekly lessons focus on skill attainment and allow for continuous fun by building on the imaginations of the young children!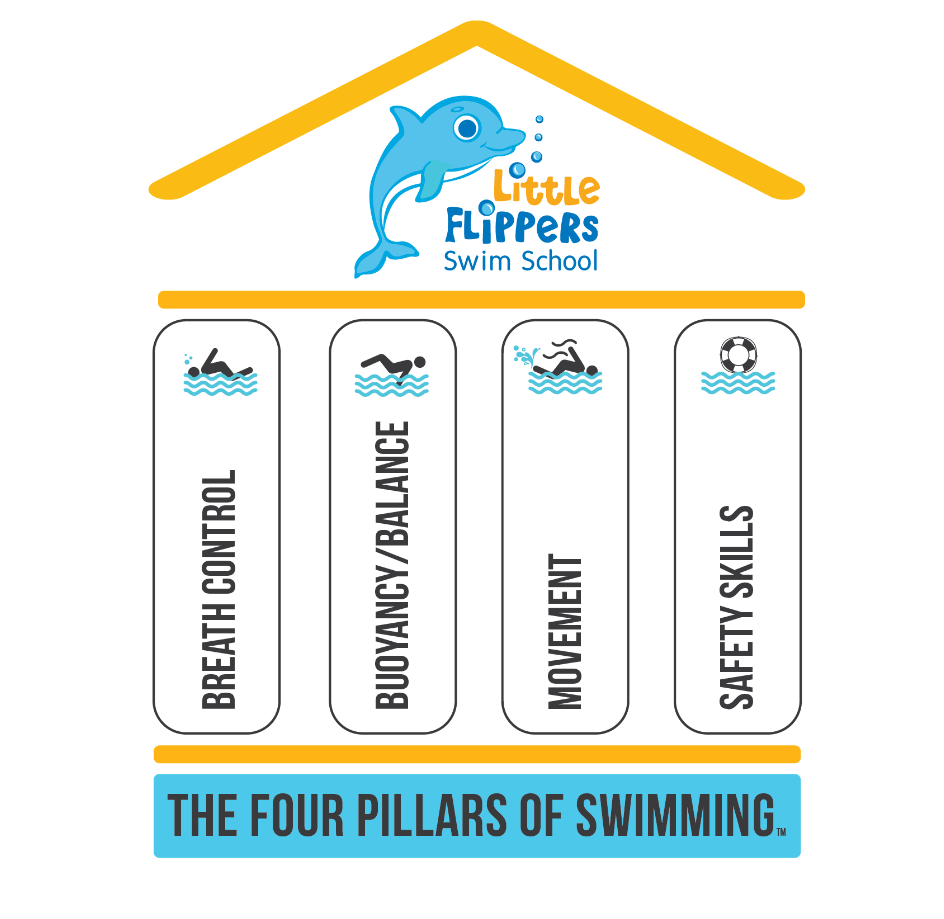 Choose the Four Pillars Lessons that are right for you!
By participating in programs at Little Flippers children will:
Learn to experience comfort in the water environment.
Learn water safety especially the concept of getting back to the wall and rolling front to back.
Learn breath control in the water (by practicing blowing bubbles and breath holding).
Gain greater control of their movement in water through a variety of arm and leg movements.
Educate children and parents on general water safety and foster habits of happy experiences in the water to enjoy swimming for a lifetime.
Develop strength, confidence, and the skills necessary to swim.
HAVE FUN!!!