At Little Flippers Swim School, we focus on swim safety year round. Swim safety has been our company's foundation and remains a very important part of each and every lesson plan we create.
During the summer months, we especially like to share our knowledge and increase public awareness of the importance of safety in and around the water.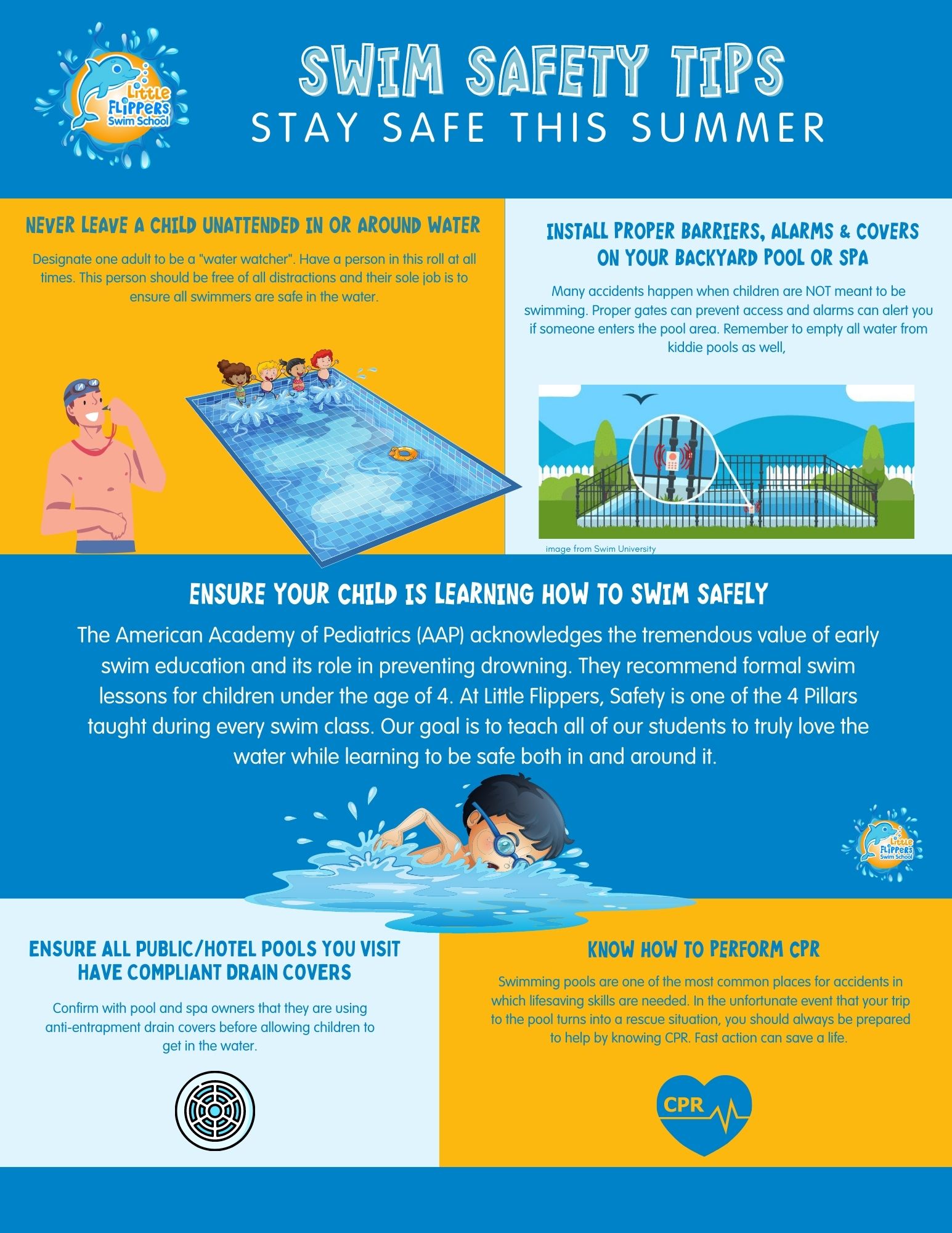 NEVER LEAVE A CHILD UNATTENDED IN OR AROUND WATER
ENSURE YOUR CHILD IS LEARNING HOW TO SWIM SAFELY
INSTALL PROPER BARRIERS, ALARMS & COVERS ON YOUR BACKYARD POOL OR SPA
ENSURE ALL PUBLIC/HOTEL POOLS YOU VISIT HAVE COMPLIANT DRAIN COVERS
KNOW HOW TO PERFORM CPR
The American Academy of Pediatrics (AAP) acknowledges the tremendous value of early swim education and its role in preventing drowning and recommends formal swim lessons for children under the age of 4.
In a recent blog post, we shared that the AAP published updated recommendations on water safety and drowning prevention. Their research and findings are aimed to bring to light one of the leading causes of death among children and to ensure both parents and physicians are aware and informed. CLICK HERE to read about these updates in more detail.
For information regarding life saving CPR CLICK HERE
To register your child for swim lessons today, visit us at www.littleflippersswim.com.