The Little Flippers Swim School once again had the incredible opportunity to attend the 30th Annual US Swim School Association National Conference (USSSA). The conference was held in Milwaukee, WI and was attended by hundreds of swim schools from across the United States.
The USSSA Conference hosts an annual Awards Of Excellence Banquet where they award top swim schools in various categories. Little Flippers is honored to be the WINNER of the BEST PHOTOGRAPH! We proudly submitted the below image which not only shows one of our cutest swimmers, it is a great example of the type of curriculum we provide, showcasing that even our youngest swimmers are learning breath control during every lesson.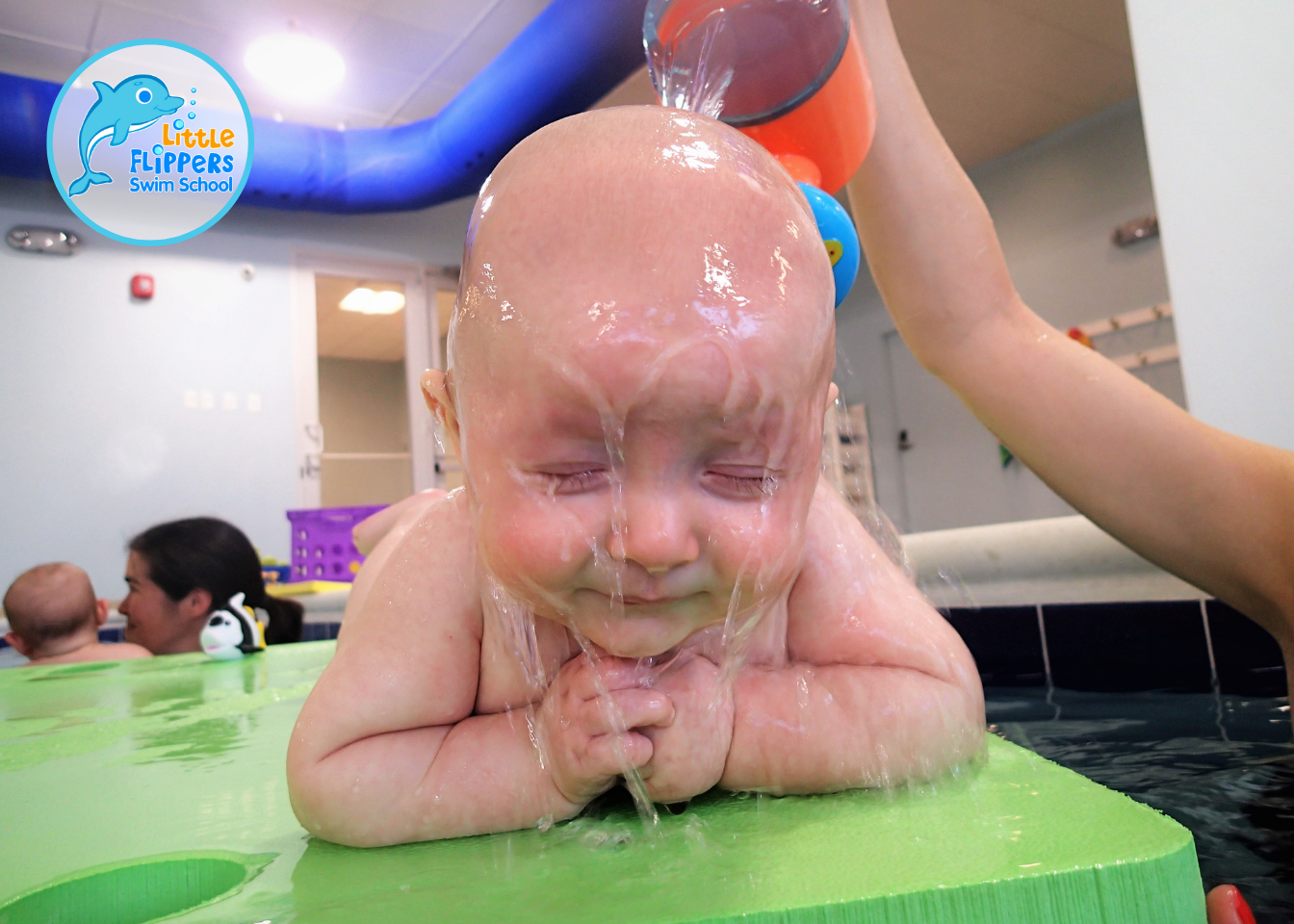 The US Swim School Association conference is also the perfect place to keep up to date with the latest teaching techniques and research from the leaders in the swimming school community. Attending this event provides our owners, directors and managers a wonderful opportunity for continuing education in all aspects of our business. 
Courses taught throughout the conference covered a variety of topics such as swim safety education, teaching techniques, best business practices, company culture and more. The breakout sessions also give attendees the chance to network and share ideas and inspiration with other swim schools from around the country. 
Our Leadership Team shared that they particularly enjoyed listening to the keynote speaker, John Cashion, from Ritz Carlton speak on their process for Talent Selection. Acquiring a wonderful and talented team is a vital piece of our Little Flippers puzzle so this topic was of great interest, especially hearing this wisdom and insights from an award-winning organization. Much of the advice given mirrored our current philosophy when it comes to searching for just the right individuals, ones who love and are committed to working with children and offering the finest learn to swim experience around. 
During the presentation, John Cashion also shared a very empowering quote while speaking about training those team members, "Tell me and I will forget, show me and I may remember, involve me and I will understand". This is a sentiment that truly resonated with our attending team members. We strive to implement this philosophy in the training of each and every member of our Little Flippers staff. Their involvement in our trainings and lesson plans will ultimately result in excited and fully engaged instructors to carry out our mission to offer the community the finest year round aquatic instruction for water safety and, starting at an early age, promote swimming as a vehicle for movement education and an active lifestyle. We want Little Flippers to be more than just a swim lessons, we strive to maintain a sparkling clean facility with a welcoming, family oriented environment for all who walk through our doors. Whether you are joining us for swim lessons or a birthday party, we want everyone to feel included and at home at both of our Little Flippers locations (Natick & Winchester). 
Following the US Swim School Association National Conference, we are excited to implement all we have learned and provide our students and families the best local swim school instruction.