Did you know May is National Water Safety Month? With summer approaching, water safety becomes a family focus as children get ready to jump in a pool, ocean or local lake.
At Little Flippers Swim School, we focus on swim safety year round. Swim safety has been our company's foundation and remains a very important part of each and every lesson plan we create. During National Water Safety month, we especially like to share our knowledge and increase public awareness of the importance of safety in and around the water. "Drowning is a leading cause of accidental death among children of all ages. It is a worldwide, tragic phenomenon. Yet we know from the success of other health programs that educate children early – smoking, seatbelts, fire safety, pedestrian safety – that once kids learn, they can truly lead social change and save lives. Stop Drowning Now's Water Safety Curriculum teaches kids how to recognize drowning risks and to protect themselves and others." Little Flippers Swim School is proud to be a part of the Stop Drowning Now Organization. For more information about this outstanding curriculum, please visit http://www.stopdrowningnow.org.
At Little Flippers Swim School, we know how susceptible children are to accidentally falling into a body of water.  In an effort to prepare our students for this scenario, we spend a portion of each lesson simulating a variety of unexpected falls into the water. From seated to standing, facing both forwards and backwards, both in normal swimsuits and fully clothed, mimicking real life scenarios is teaching our swimmers how to calmly and quickly return to safety after falling in. By consistently practicing returning to safety each week, our swimmers are gaining the confidence needed to recover quickly after a fall into the water.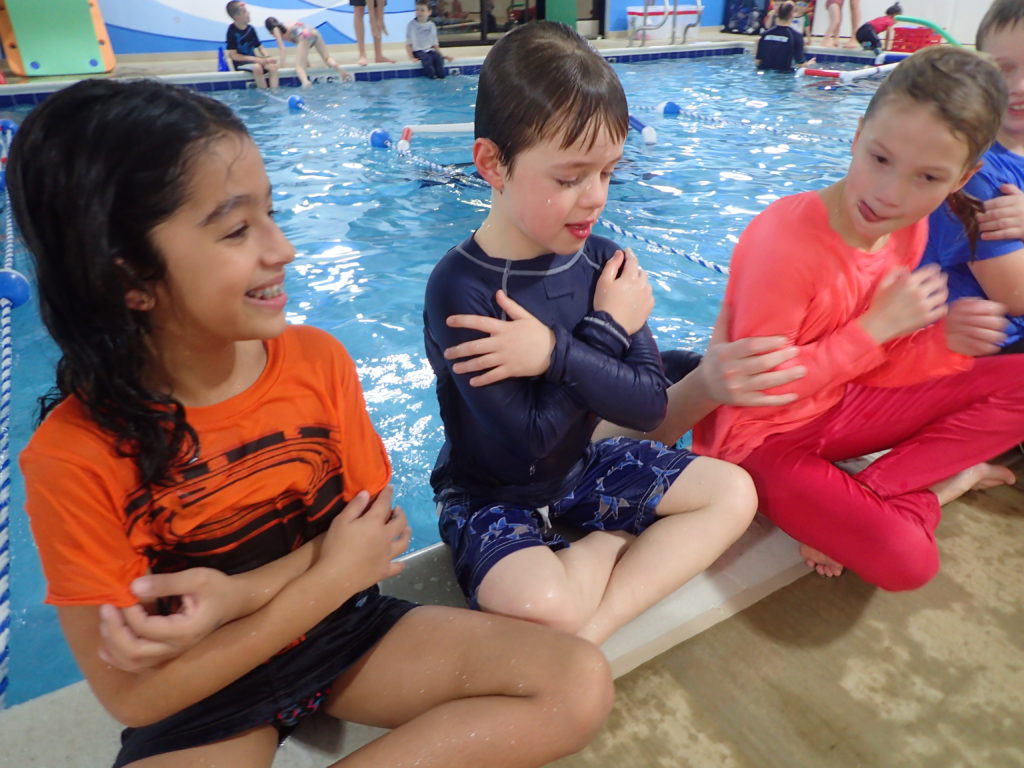 Safety is always our top priority at Little Flippers Swim School. Our swim school was founded after our owners learned of two local Massachusetts drownings in backyard pools. We are continuously educating ourselves in the industry and heavily focus on safety in our commitment to excellence in swim instruction.
The American Academy of Pediatrics (AAP) acknowledges the tremendous value of early swim education and its role in preventing drowning and recommends formal swim lessons for children under the age of 4. In recent news, the AAP published updated recommendations on water safety and drowning prevention. Their research and findings are aimed to bring to light one of the leading causes of death among children and to ensure both parents and physicians are aware and informed. CLICK HERE to read about these updates in more detail. 
To register your child for swim lessons today, visit us at www.littleflippersswim.com.